Classes & Announcements
Johan will be exhibiting at LilyFest 2017. Stop in to see him and enjoy a day in the beautiful Hocking HIlls of Ohio. He will be demonstrating chair making throughout the festival. LilyFest 2017 is open July 14, 15, and 16. For details on the festival visit the site www.lilyfest.com. We look forward to seeing you at LilyFest!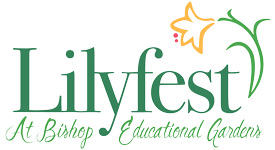 Early American Life Magazine

Johan Schmidt won the highest award as a traditional artisan in this year's Directory of Traditional American Crafts, and his work is showcased in the 2017 August issue of Early American Life magazine. He ranks top in his field, according to a panel of national experts convened by the magazine. The experts—curators from such prestigious institutions as the National Trust, Museums of Colonial Williamsburg, Museum of Early Southern Decorative Arts, Winterthur, Historic Deerfield, Old Sturbridge Village, Hancock Shaker Village, Shaker Village of Pleasant Hill, and the Frontier Culture Museum as well as antiques dealers, independent scholars, and professional instructors—selected the top craftspeople working with traditional tools and techniques for the magazine's 28th annual Directory of Traditional American Crafts. Schmidt's handcraft showed mastery of the art form, heritage techniques, and workmanship, according to the judges.
Johan Schmidt has been listed in this 2012 Directory of Traditional American Crafts - Windsor Furniture category since 2012. Early American Life magazine has promoted traditional craftsmanship, providing its readership with comprehensive information on early American crafts, their history, their function, and the importance of their preservation. In addition, Early American Life is committed to promoting individual craftspeople and their artistry. As a Directory artisan, Schmidt ranks as one of the most talented. Be sure to visit Early American Life's website.
Classes are underway for 2017!
Johan conducts classes at his Delaware County, Ohio shop to pass on his furniture expertise. Students can learn how to build a Windsor chair; construct a 30" x 60" solid hardwood dining table; or build a 24"x 36" bookcase. All materials will be provided in the cost of tuition and some classes will be held on weekends. The Windsor chair class is a Monday-Friday class.
We are also offering classes for finishing projects using Milk Paint. These Saturday classes will include how to mix, apply and antique using Milk Paint and Tung oil. Classes include paint, oil, brushes - bring your own project.
To register for a class, please call 614-332-3246 or contact us.
Woodworking and Milk Paint Classes

| Class | Dates | Cost |
| --- | --- | --- |
| Sackback Windsor chair | Call for dates | $850 |
| Tavern Table - 2 day class | Call for dates | $600 |
| Bookcase - 1 day class | Call for dates | $275 |
| Special Project - Student's Choice | Call to schedule | quoted |
| Milk Paint Application - 4 hour class | Call for dates | $95 |
Gift Certificates Available
Looking for a gift for that hard-to-buy for person? Consider a gift certificate for one of Johan's classes. The recipient will spend the day learning a new skill and leave with a one-of-a-kind project that he or she will enjoy for years to come! To purchase your gift certificate, just give us a call 614 332 3246.
Be sure to friend us on Facebook!
Use the link on the left to friend us.