Companion Furniture
Here are a few of the custom pieces Johan designs and builds in addition to Windsor chairs and tables. His 40 plus years working with wood have made him a master craftsman who can create the piece that will be in your family for generations to come.
Meeting the needs of customers is one of the hallmarks of our work. A customer asked for a bedside stand that would conceal a biometric safe to safely house a weapon. This cherry cabinet is the result. Contact us for pricing.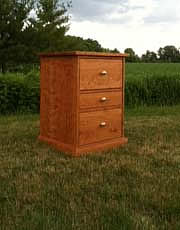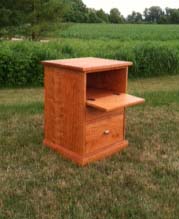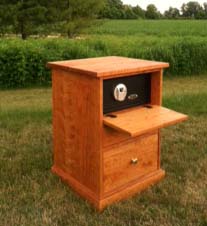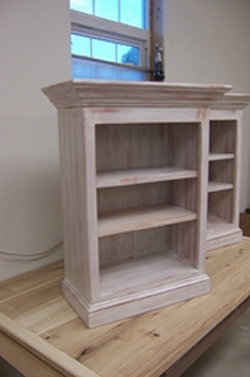 Johan's bookcases are made from veneer core plywood. The shelf fronts have a finished edge. The tops have a crown- molding top that adds distinction and flare to any room. The bookcases can be stained and sealed, or painted and distressed. Other styles are also available. Custom sized - whether you need a bookcase for a child's room - or a wall of casework for your office or library - Johan can build it for you.
Prices vary according to size.
Example shown (24" wide by 36" tall) is $250. plus shipping.
Finish shown is oyster white over pumpkin.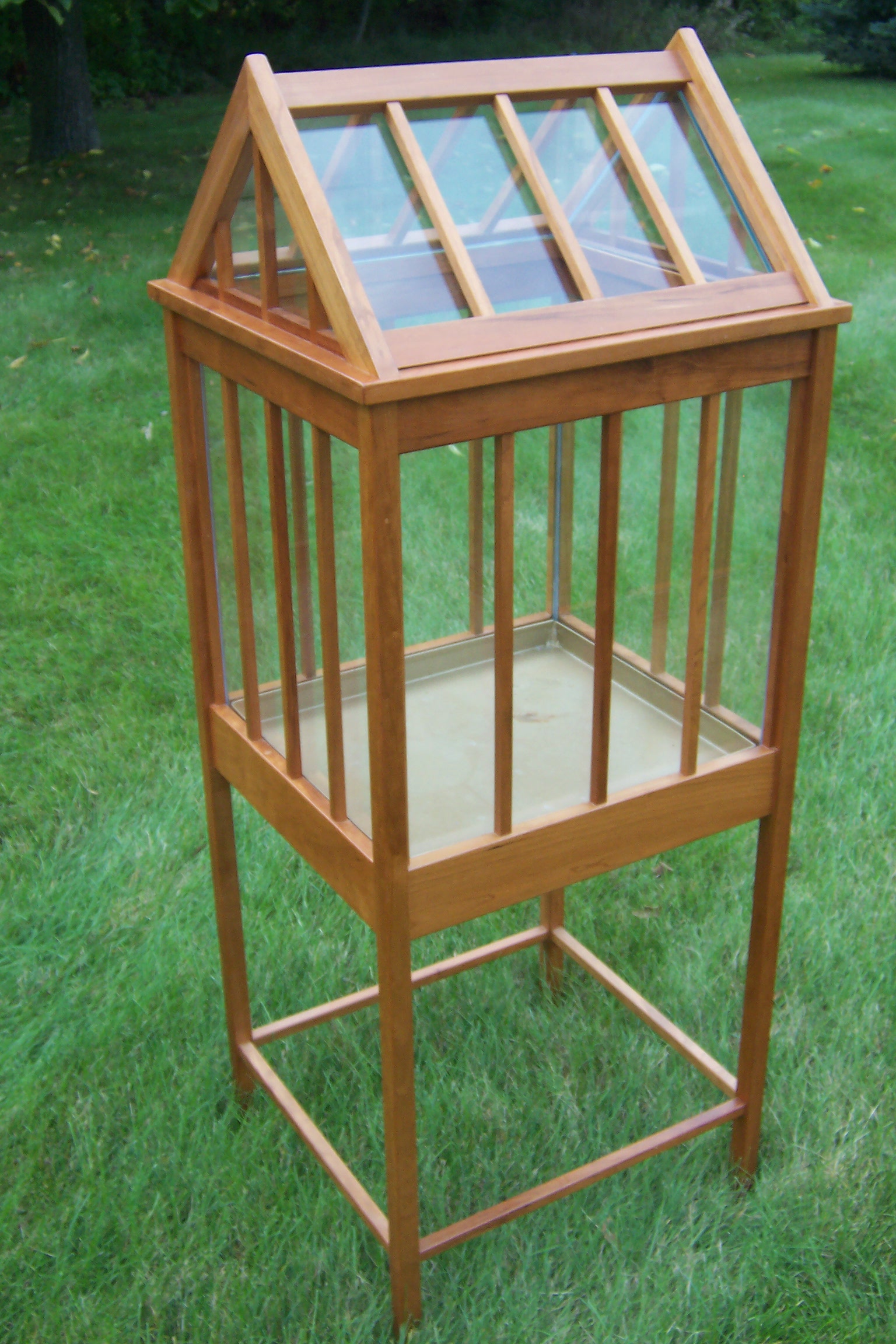 A friend wanted to buy his wife a terrarium but was disatisfied with what he found available in stores and catalogues - so he turned to Johan for a solution. The result is this beautiful terrarium shown at left. The piece is made of cherry - but can be duplicated in any wood. The aluminum pan at the bottom keeps the wood dry. The roof lifts off for easy access to the plants.
Height is 4 feet 5 1/2 inches.
Overall 18 1/2 inches square.
This piece (in cherry) retails for $625 plus shipping.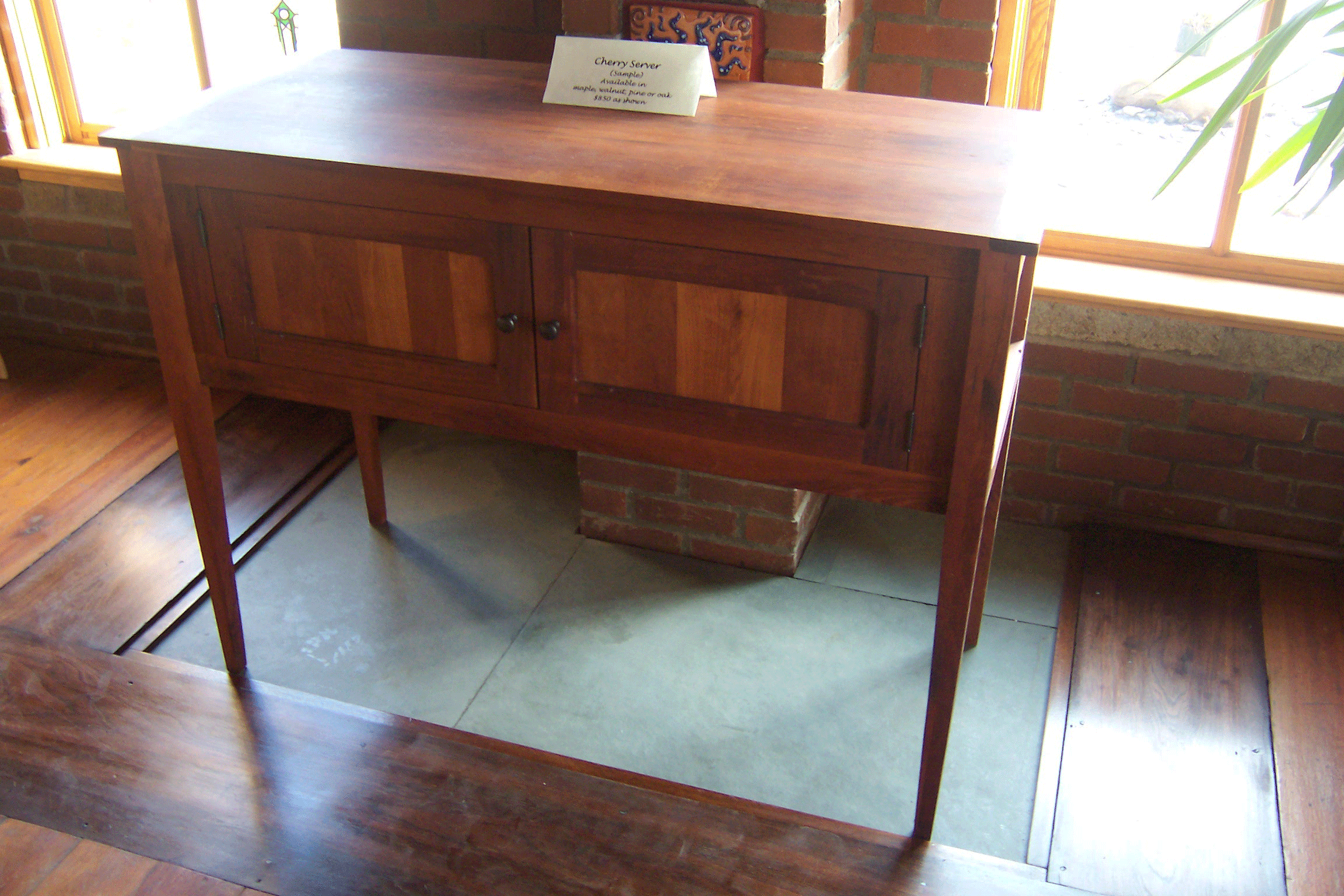 This solid cherry server has a beautiful hand-rubbed tung oil finish. The cabinet holds table linens, large serving pieces and is a perfect place to serve dessert on holidays.
For a custom designed server for your dining room - contact us.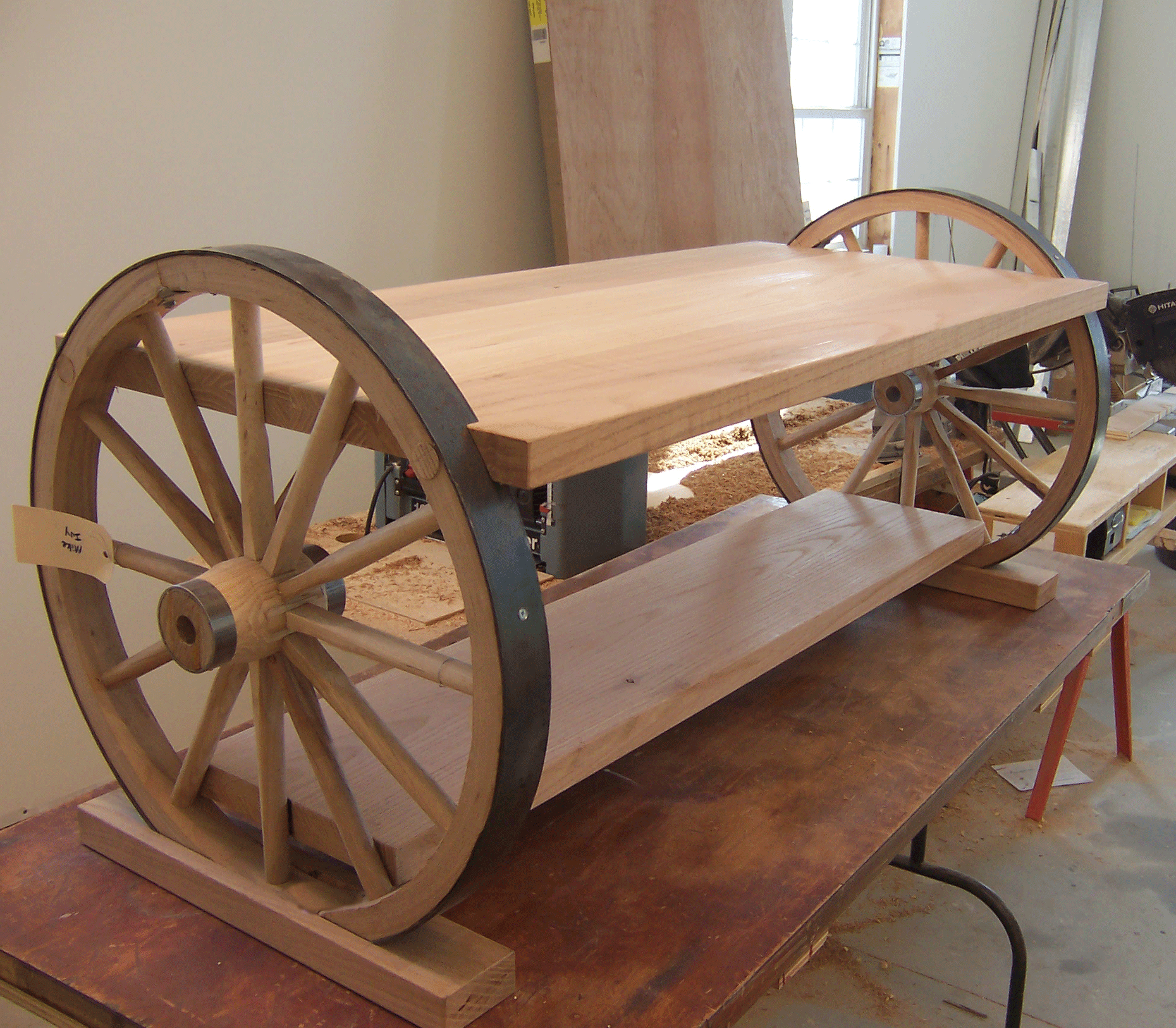 Here is another outside-the-box project Johan tackled! A customer wanted these wagon wheels incorporated into a coffee table. It works well in their log home!